Camp Kokua 2015 Website
Friday, July 31st - August 2nd, 2015
Crizzly Creek
Portola, CA  96122
---
Camp Kokua 2015 is being hosted by Professor Ken Eddy, Chief Instructor at Mizu Shin Tao in Reno, Nevada.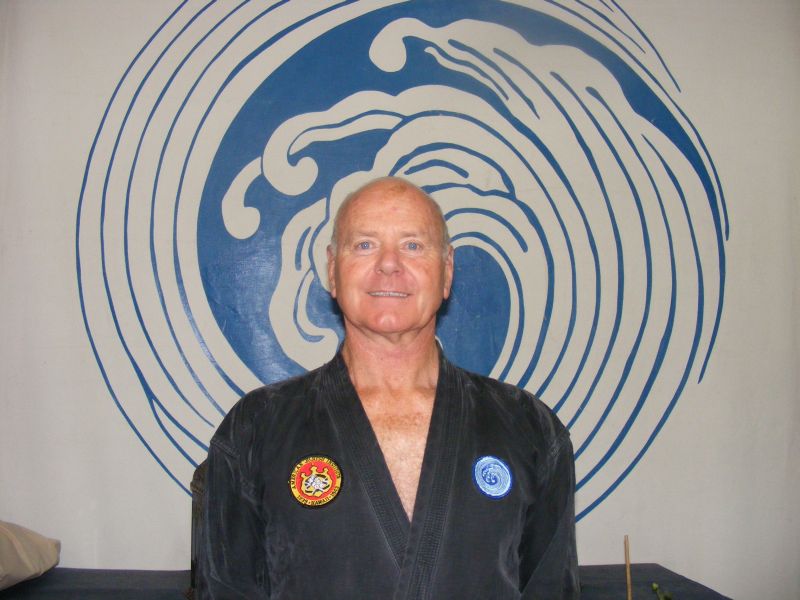 Professor Kenneth Eddy
Director
Kudan
Chief Instructor – Mizu Shin Tao

Professor Ken Eddy started his martial arts career in 1964 when he began the study of Kukishin Ryu Jujitsu with Shidoshi Robert Osmond. After training for six and a half years, he started the intriguing art of Chinese Pau Kua under the tutelage of Master Samuel Lee Wong. After 2 and a half years, Master Wong went back to Hong Kong and Sensei Eddy moved on to Danzan Ryu Jujitsu. Totally intrigued by this style of the martial arts, Professor Eddy trained daily and found the most diverse system of jujitsu in practice today.

Professor Eddy has studied with some of the systems original students and has received "KaidenSho" certification from Shihan Sig Kufferath, one of Master Okazaki's original students and a Judan in Danzan Ryu Jujitsu. Professor Eddy has also studied with Professors "Bud" Estes, Antone Gonzales, Jack Wheat, Carl Beaver, William Montero and Wally Jay. All were original students of Master Henry S. Okazaki.

Professor Eddy has a Bachelor's Degree in alternative medicine and a Doctorial certificate from the Institute of Oriental Medicine in traditional medicine, Seifukujutsu. He currently teaches jujutsu and oriental therapeutic techniques at his school, "Mizu Shin Tao." Professor Eddy also teaches Oriental massage and medical application through the University system.